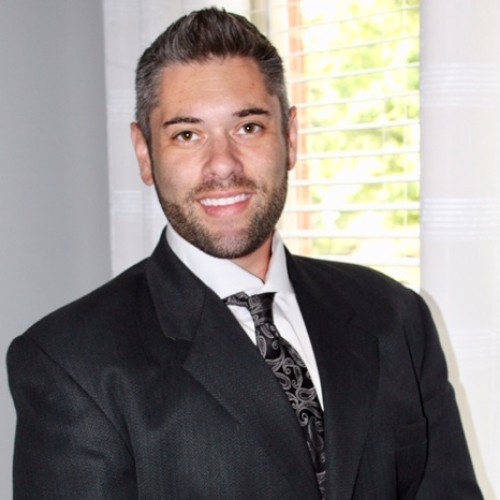 Jeremy Odom is a true southern gentleman who never meets a stranger. After having flipped several properties of his own, he discovered his passion for real estate. His attention to detail and eye for design, in combination with, his vast knowledge of the area, as a lifelong native of Florence, make him proficient at matching you with the home that best fits your needs. Maintaining balance while looking for a home can prove challenging. With his help, your dreams of owning a home will quickly and easily be a reality!
Jeremy is no stranger to hard work as he also has his Bachelor of Science in Nursing. He is known for giving his all no matter the task at hand. His character and attentiveness through his work as a Registered Nurse were recognized through the receipt of the DAISY award. The Morning News (2018) states "The award is part of the DAISY Foundation's program to recognize the super-human efforts nurses perform every day. Recipients of the DAISY Award are chosen by the DAISY committee led by nurses at McLeod Regional Medical Center. Awards are given throughout the year at presentations in front of the nurse's colleagues, physicians, patients and visitors. Each honoree receives a certificate commending her or him for being an "Extraordinary Nurse." The certificate reads: "In deep appreciation of all you do, who you are, and the incredibly meaningful difference you make in the lives of so many people."
In his free time, Jeremy can be found outside by the pool or working in his yard as he has quite the green thumb. He enjoys singing, playing the piano, traveling, water sports, home improvement projects, and spending time entertaining friends and family.
Feel free to contact Jeremy as he would love to work with you. Let him help you will all your real estate needs.
Jeremy Odom
Office: 843-618-8367
Cell: 843-618-8367
Email: OdomKJ@gmail.com